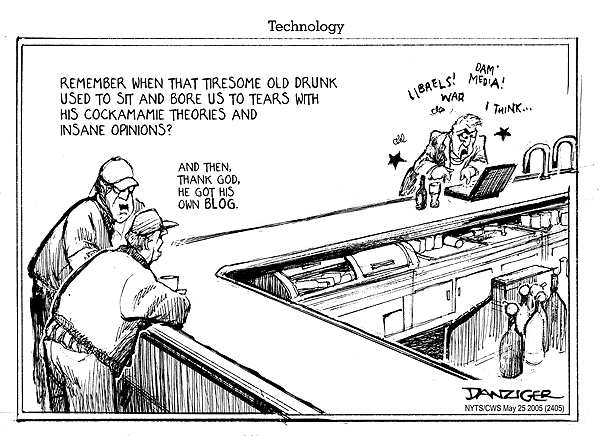 Today I have processed the event that the number of "absolute unique visitors" is 1004 at the time I am writing this lines, and this deserves some reflections about this Blog. To be exact I may miss some readers in the statistics, since I have started the Blog in August 28, and started measuring in September 11. It seems, surprisingly, that people are reading this Blog, my previous experience with writing was writing poetry as a teenager, and this was long ago...
Anyway, I have drawn some statistics: Out of the 1004 readers, 12 have comments - the one who sent the highest amount of comments by far is
Harvey
Reed.
There were also a few who commented in their own Blogs - with or without explicitly mentioning me. The Geographical distribution is also interesting - most of my visits are from USA - 878 visits out of total of 1,798. This is true also for the "absolute unique visitors" - 525, which is the majority. So I am writing mostly for the USA folks - however, other countries have also contributed visitors to the "absolutely unique" list - UK is second with 89, India 44 and Canada 43 come next, and then France with 24, Australia and Israel with 23 each. The total is 59 countries - including one country that I have not previously heard of:
Saint Kitts and Navis
as well as some of our neighbours - Kuwait, Iran, Egypt, Cyprus and Turkey - and countries in
all continents. Around half of the readers have returned, and some have returned more than 100 times (!!!). About the content - While most has entered the "root" - the most popular direct entries were those who dealt somehow with business rules:
the most recent one
and the
first in this series
. I am not sure they have made me very popular among the business rule guys (???). Next were the
blog entry with all the TLAs
and the
mythical event per second piece.
The most popular traffic source has been direct traffic (around 20%), and out of the referral site - the biggest by far is the almighty Google, however 10% of the traffic to my Blog has been referred from
Tim Bass's Blog
, I think that I have mentioned before that Tim has urged me for months to write a blog, so Tim's Blog is in a way my "parent Blog". About the content - I did not find strong correlation between the type of content provided and the number of visitors in that day, so I'll continue to experiment with writing all kind of staff (macro and micro issues) and react to other community Blogs. There are plenty of topics that I have promised to come back to, but will continue doing it in a random fashion. So - thanks a lot for the 1007 readers (the number has grown since I started writing this Blog), and see you in the next real Blog (this one probably does not count)...